About Progea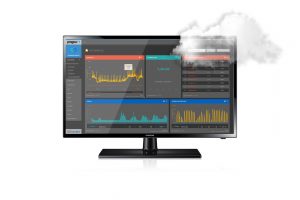 Progea has been one of the world's leading innovators in software for industrial automation and visualisation since its founding over 25 years ago. Progea's software has been installed in over 100,000 applications worldwide. It also offers products for remote control, data acquisition, analysis and system management.
Headquartered in Modena, Italy and with operations across Europe and North America, it is represented in the UK by Products4Automation.
Progea is committed innovator and is constantly advancing the capabilities of its products. This keeps it at the forefront of SCADA and HMI technology and has lead to the creation of Movicon, an all-in-one integrated control environment that can be used for any type of automation project
Movicon is completely scalable, so equally suitable for plantwide process control, small HMI applications, modular intelligent plant solutions, IIoT (industrial internet of things) and Industry 4.0 connectivity, data logging and even augmented reality.
Progea has increased yearly turnover and profit every year since it began. This has been achieved by simultaneously maintaining its commitment to research and development so that its products are always leaders in their field and by regularly pushing into new markets and regions.
Other essential parts of the Progea package include a commitment to product quality and total dedication to customer support and service. Because of Progea's focus on these attributes, users can be confident that indirect costs are minimised and that the inherent Progea reliability means productive will be maintained through almost uninterrupted uptime.
Progea solutions have many attributes and features designed to make system design, installation and maintenance as simple and efficient as possible. These include: native PLC and device drivers; drag and drop data logging; built-in report compilers, viewable via the web, HMI, or email; accessible using a web browser or apps for iOS, Android, Blackberry, and Windows; alarm and event notification; powerful graphics, schedules and audit tracking; high levels of security and cyber security.