The era of Industry 4.0 heralds a model where individual production systems will no longer work in isolation but will be connected to business systems and be able to quickly adapt to changing needs. So, is there a place for SCADA in this emerging picture?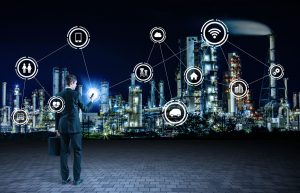 As Carl Nash, Technical Director at Products4Automation, explains, SCADA is very much the enabler for the Smart Factory of the future.
The rise of Industry 4.0 has led some commentators to question the future for SCADA. Break down the acronym – supervisory control and data acquisition – and compare that with the goals of Industry 4.0, and we see production control handled from higher level enterprise systems as part of a Smart Factory, with the Industrial Internet of Things (IIoT) delivering the data acquisition.
Industry 4.0 opens up the potential for companies to totally integrate their enterprise and automation systems, manage large volumes of complex data, create new operating and collaborative models, and use vertical integration to pursue specific business targets. With seamless interconnectivity between production systems and enterprise management, businesses will have access to data that enables better decision-making, leading to improved productivity, greater flexibility and reduced waste.
Industry 4.0 is not a technology per se, but rather the concept of using automation and connectivity to create the Smart Factory, using the IIoT (Industrial Internet of Things) as its infrastructure. SCADA can provide the mechanism that enables Industry 4.0 – but only if it offers the functionality, flexibility and scalability that Industry 4.0 requires.
Industry 4.0 challenges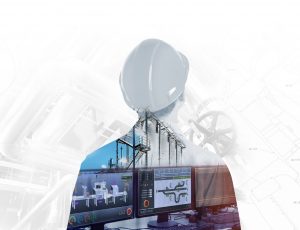 Realising the goals of Industry 4.0 throws up a number of specific challenges that SCADA can address, such as the convergence between the plant floor operations technology (OT) and the management IT systems.
It is estimated that in many current systems 40% to 80% of OT data is not available at IT level – where it could be used to drive production efficiencies. SCADA provides a mechanism for aggregating OT data, translating it to the required OPC UA (open protocol communications, unified architecture) and passing it to the IT system. Thus, key performance indicators (KPIs) such as energy usage, availability, performance or quality can be monitored as part of OEE management in order to improve efficiency and reduce costs.
SCADA has long been the base platform for a wide range of automation systems, and its ability to communicate data from all the connected devices is crucial when it comes to developing applications for Industry 4.0. Also having the right tools to record, view and analyse collected data in the simplest way possible is equally important to the development of these types of applications.
The most recent development in packages such as Progea's Movicon.NExT, available in the UK from Products4Automation, further underline SCADA's potential in an Industry 4.0 environment. Indeed, when combined with the likes of the IIoT, cloud computing and cyber-physical systems, SCADA is effectively a gateway to Industry 4.0.
Movicon.NExT is a scalable and modular software development platform that provides all the necessary graphics tools, predefined modules and a simple and intuitive development environment on which to build Industry 4.0 projects with ease.
It is based on OPC UA technology and has OPC Foundation certification for ease of communication between the OT and IT systems. Data can be transferred through OPC UA, or alternatively through communications drivers for different device manufacturers which can easily be integrated with the platform. Therefore, Movicon.NExT provides a gateway between the plant floor and higher-level systems.
As well as the communication protocols required for automation, Movicon.NExT has historian, redundancy and alarm management functions and is equipped with all the HMI and data analysis features needed to create real-time and historical data analysis reports. It can also be used to view animated and dynamic screens, alarm management, trends and data tables, charts, data analysis, dashboards and analytic reports. All of these functions can be used locally, in networks or via web access.
As a result, Movicon.NExT is a true data analysis, supervision and MES station within an Industry 4.0 context.
New developments to Movicon NExT are taking Industry 4.0 capabilities further still. The Cloud Progea–Databoom platform, for example is based on the new generation of non-relational databases and is expressly designed for Big Data storage and analysis. This will allow very detailed analysis and investigation of events over a long time period.
With advantages such as these, SCADA has an assured future as an enabler for Industry 4.0, providing a platform to deliver the Smart Factories of the future based on seamless connectivity from field sensors to information management systems. Most importantly, it delivers Industry 4.0 projects that are based on open standards – projects that are capable of handling all information at a business level and which can ensure the flexibility needed for applications at vertical and horizontal level across the entire organisation.