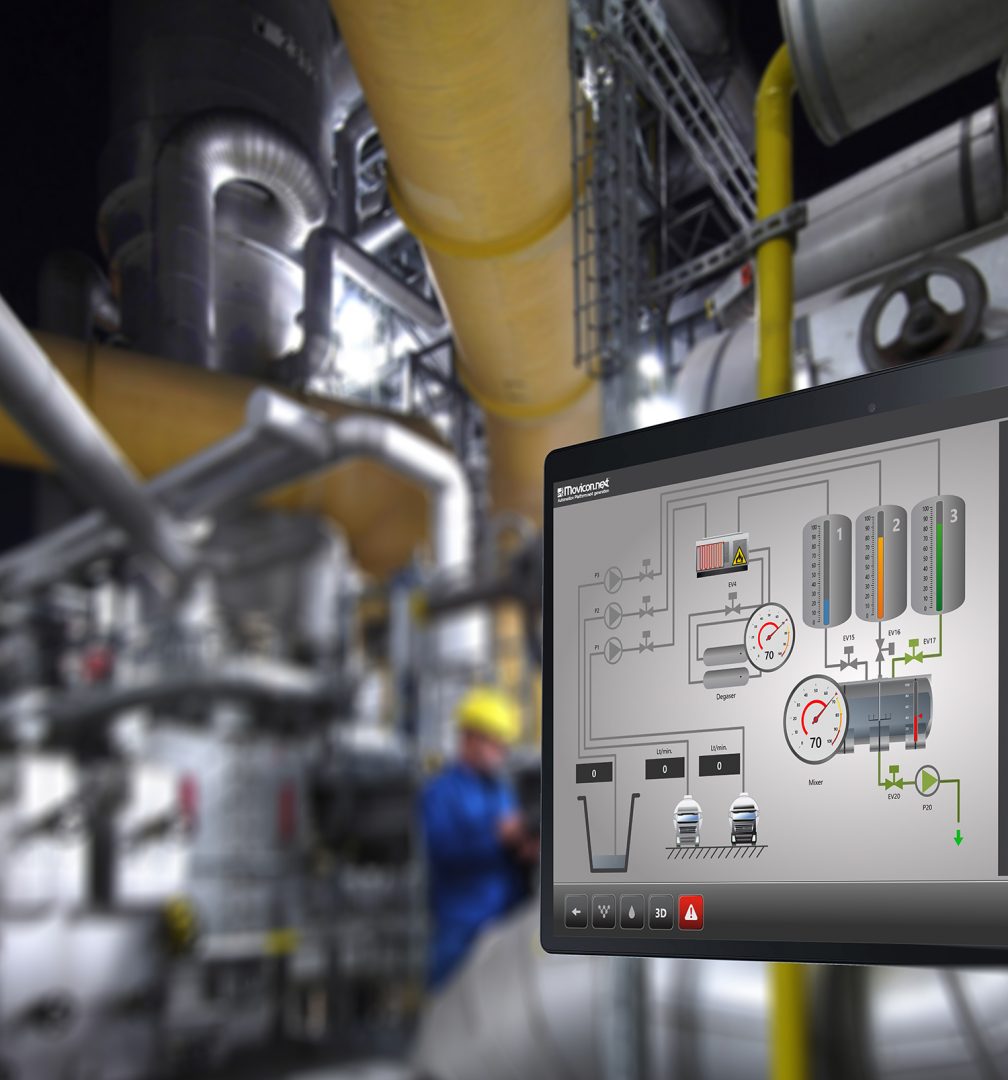 SCADA technology is constantly evolving to keep pace with demanding production management requirements, as companies strive for greater productivity, increased energy efficiency and more efficient use of resources they are also looking for better benchmarking and traceability.
To achieve all this the new frontier for SCADA development is modularity and connectivity. Clearly defined functionality and seamless communication with other systems is essential to produce the most effective control and information solutions. Paul Hurst, managing director of Products4Automation (P4A), explains how the evolution of SCADA into its latest iterations is helping to make this happen.
Modern day SCADA, a solution born out of necessity
SCADA (supervisory control and data acquisition) wasn't invented exactly, it evolved out of necessity. As industrial production increased in scale the need to integrate various functions grew. By the mid-20th century this had reached a point where automation was required, and relay-based control systems were developed, which were later replaced by PLCs.
As the central mainframe computers that characterised large-scale production in the 1980s began giving way to networked local computers, SCADA took on a form that we would still recognise now. As computer power increased exponentially through the following decades SCADA systems became more and more capable so that today they can reach every area of production and control large complex industrial processes.
Today's SCADA systems allow plant floor data to be collected and processed in real time to provide high level information for technical, production and commercial purposes. This information can be used to inform decision making processes, to tune and retune production settings to meet changing market requirements, to ensure efficiency and to protect operatives and the environment. It can also be accessed easily and securely via a browser on a mobile device or PC anywhere with mobile or internet connection.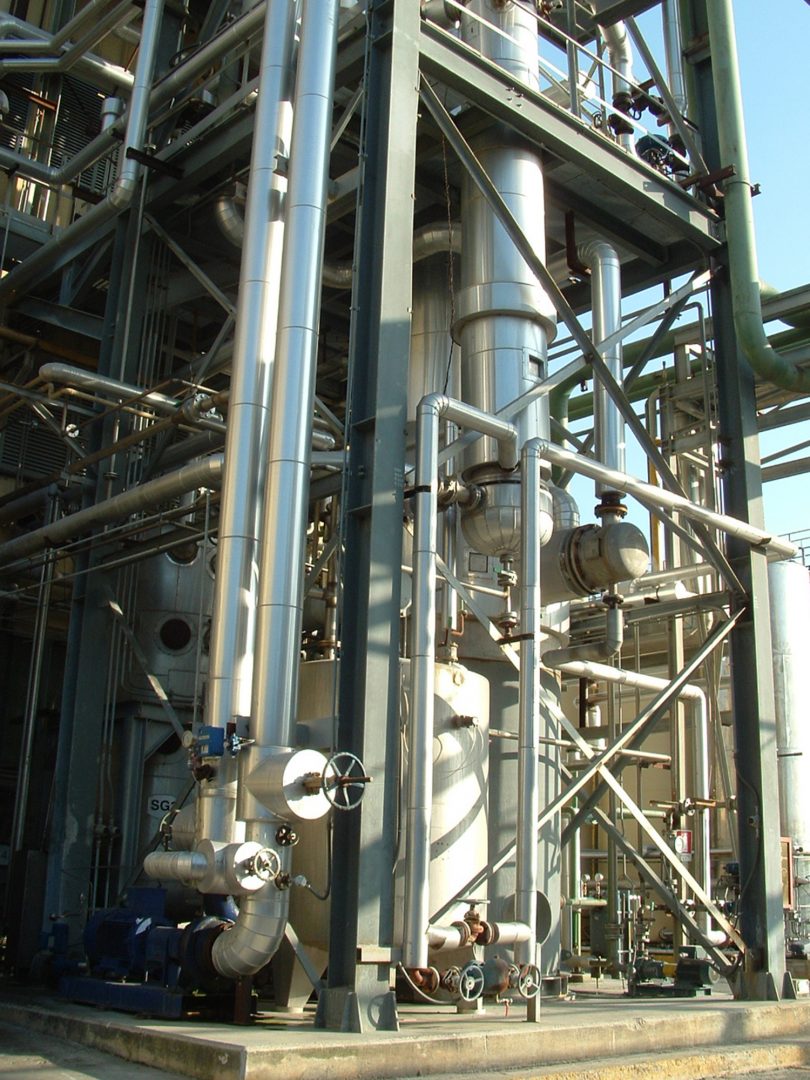 All-in-one innovation
Originally developed for process refinement and control, as SCADA became more and more capable it was adopted by users in disparate new fields, such as discrete parts manufacturing to wind turbines and power generation for example, transit systems to information displays, providing production data but stock control and logistics management. So benchmarking production efficiency, proactive OEE improvement, energy efficiency optimisation and maintenance scheduling, plus tracking and traceability all became highly desirable.
Progea, the developer of Movicon SCADA, saw this diversification and broadening of requirements and realised that a new platform for developing the next generation of SCADA was needed. Something saleable, but highly capable the allow the basic functionality to be reshaped for new applications. Each new installation required a significant system design phase, which Progea recognised could be made more efficient by modularising SCADA so that bespoke systems could be configured simply by connecting the appropriate modules.
Today the Movicon NExT platform offers a flexible way to develop and maintain supervisory control applications, user interfaces and data acquisition. The "XML-Inside" technology offers an all-in-one development environment for managing HMI, SCADA, soft-logic and statistical production data analysis applications. This minimises development times and provides users with powerful, open, flexible, easy to maintain solutions.
Movicon NExT is based on XML standards and supports current technologies such as web services, SVG graphics, OPC, SQL, ODBC, .Net and the java technology used for web client solutions. Unlike some other SCADA solutions, it provides a universal SCADA/HMI platform, independent from hardware. Movicon offers an all-in-one platform deployable at all levels from simple HMI operator information panels on mobile devices to big industrial plant systems with client/server redundancy architecture and connectivity to any make of PLC or network technology.
Being flexible is a fundamental requirement of modern automation, allowing easy adaption to changing situations without sacrificing production capacity and making best use of existing know-how. Because of its modularity, next generation SCADA offers tools and capabilities that can be added to any system with just a few clicks. It also allows easy integration with enterprise information management systems and to the web.
Connectivity is key
End users aren't the only beneficiaries, the convenience of communication drivers with an automatic tag importer, remote connectivity via modem, multi-station capabilities and instant cable testing are also attractive to system integrators. These drivers guarantee full configurability and ensure complete communication capability with the host system from the moment of connection via OPC (Open Platform Communications: an interoperability standard for the secure and reliable exchange of data in industrial automation).
This means next gen SCADA has the networking technology to get any HMI or SCADA station connected to the host network in seconds. In the case of Movicon any application instance can be a network server to other stations, and client stations are easily connectable. Efficiency and performance levels are aided by event-driven technology and other technologies such as SOAP (Simple Object Access Protocol) and SOA (Service Oriented Application).
Dreaming Big
Flexible modular SCADA is no longer confined to the factory so some of the best demonstrations of modern SCADA's connectivity and capabilities come from other high-profile applications. Luxury yachts for example, where Movicon provides a control system that encompasses engine management, navigation and GPS positioning, meteorology, communications and cabin comfort systems. The on-board equipment controlled via the SCADA interface is connected via a Modbus network, so that layer of complexity is taken care of and users simply have to touch an HMI screen for access.
On the other end of the scale for glamour, Italy's largest agricultural biomass power plant integrates four 1MW generators using Movicon SCADA technology to provide power to 10,000 homes. The whole system is designed to work in balance so that the CO2 emitted by combustion processes is equivalent to that absorbed by crops during their life cycle. The generators produce 32 million kWh and thanks to the complete plant SCADA management system run at +96% availability, with routine maintenance planned for only every seven years.
In another eco-project, a biodiesel product called BIOFOX became so popular that the production plant had to be expanded. The opportunity was taken to simultaneously upgraded improve reliability and simplify operational processes using a Movicon SCADA solution with application specific modules developed for it. The plant control and monitoring system was installed with three redundant Movicon supervisory stations, connected to a Siemens S7-300 PLC over Ethernet. This architecture provides reliable control and security for all the biodiesel plant's processes.
The modularity of the latest SCADA solutions clearly makes them flexible enough to manage a wide range of user applications. With a modular platform comes scalability and lots of connectivity options. User screens have become easier to read with rich graphics and touch-screen interaction, plus access anywhere usability. Modularity and compatibility also make for easier integration, reconfiguration and expansion which are the fundamentals of ongoing success in the real world.