Products4Automation (P4A) has announced a new version of Progea's latest platform Movicon.NExT SCADA software. The V3.3 release is a free update for existing users and provides additional drivers for SMS messaging and SQL Server, plus new security features.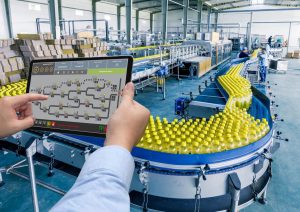 The latest version of Movicon.NExT from Products4Automation (P4A) is free to download for all Movicon.NExT users and focuses on document management and security. Decisions about what to include have been made in-line with user feedback and additional functionality required by a development team that is actively involved in application support.
Movicon.NExT is already fully compliant with the U.S. Food and Drug Administration (FDA) Code of Federal Regulations 21 (CFR21) Part 11, which specifically regulates Electronic Records and Electronic Signatures (ERES). In addition to the pre-existing features on compliant electronic signatures, password and user management, the latest version further supports users with archives, historian and Audit Trails management functionalities.
More specifically, it is now possible for users to manage and insert comments in Audits for tracking changes.  In addition, users can now request duplicate authentication to validate modifications independently on the Client station.
A new feature allows data in the historian to be encrypted for integrity, verification and to prevent any mishandling of data on the SQL server.  Moreover, version 3.3 allows the configuration of data storage periods for each individual tag being traced.
Movicon.NExT 3.3 also promotes higher connectivity by providing new communication drivers, such as those for MQTT, Lacbus-SMS and SQL Server, plus, the ability to connect controls to OPC UA Nano-servers, which occupy less memory and are optimal for low-end embedded systems with little data.
The latest update also includes features that optimise productivity using the platform, e.g. additional graphical objects for better visualisation, and quicker, easier management of import and export modes within projects.
Movicon.NExT is a next-generation software product that will effectively future-proof SCADA and HMI technology as far as is possible right now. Movicon.NExT is based on Progea's Automation Platform.NExT technology, an open and scalable platform based on a .NET framework and the latest connectivity software including the new generation of WPF/XAML vector graphics rendering software.
Movicon.NExT is built on an adaptable software structure with plug-in function modules allowing each installation to be tailored easily and expanded or adapted just as quickly. The result is a more open and scalable industrial software architecture composed of different function modules that connect together to manage any business enterprise in an efficient way. The modular and open platform provide a cutting-edge solution for Supervision, HMI, Control, Historian, MES and industrial Analysis.
Paul Hurst, Director at Products4Automation, commented: "P4A values the feedback provided by its customers and always looks for ways to provide them with the most up-to-date SCADA/HMI solution. Because we and Progea are free of any global conglomerate parent company, we can develop quickly and stay ahead of the technology curve, whilst also remaining very cost competitive. The additional security features, together with the other implementations in Movicon.NExT version 3.3 are a great example, where we have been able to provide organisations with a more organised, efficient and secure production process."