Products4Automation (P4A) now offers Progea's Connext Communication Server for companies investing in automation platform compatibility and data processing. The innovative product is much more than an ordinary server: it offers connectivity for different types of field devices as well as powerful data recording tools.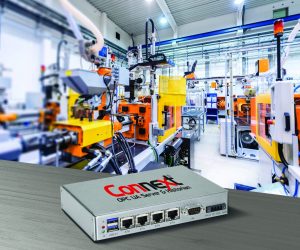 Connext is an open, flexible and modular I/O server solution based on OPC UA technology. By leveraging Connext's ability to obtain real-time data via machine to machine (M2M) communications, customers can build systems that boost efficiency and improve competitiveness.
A key feature of Connext OPC UA server is the ability to connect to any field device, as it supports many standard communication protocols, plus Industrial Internet of Things (IIoT) communications via the cloud. The different protocols can be applied and used simultaneously. In this way, Connext provides a flexible, universal tool that enables users to benefit from a higher level of plant connectivity and interoperability.
Functionality is enhanced by interfacing with existing devices and systems. Acting as a gateway between field information and other local or remote systems, Connext can serve a range of industrial information systems, such as SCADA, HMIs, MES and ERP platforms.
From a programming point of view, in addition to its own set of drivers and function modules .NET developers can benefit from the software development kit (SDK) to integrate their own suite of customized protocols and expand the existing library of drivers available.
More than a server
The Connext OPC UA server was designed to support the Data Access (DA), Alarm & Conditions (A&C) and Historical Access (HA) OPC UA specifications. Therefore, in addition to its server functions, Connext also offers the possibility to manage alarm notifications and record the data transferred in a database, either on-premise or cloud.
Data is recorded with the Data Logger or Historian functionalities. While the first one records data traditionally, assigning each variable (Tag) to a database column, the Historian records time-series data, optimising the database functionality.
Finally, Connext supports the Hot Backup redundant function, allowing it to handle data server arrays to ensure maximum availability of data connections and archives for each project or application.
These additional functionalities enable Connext to be more than a passive communication tool, elevating it to become a tool for increasing data control and system responsiveness.
Paul Hurst, Managing Director of Progea's UK distributor P4A commented: "Interoperability and connectivity are key concepts in Industry 4.0, and are essential principles in the Connext architecture. Our solution however was developed by application engineers and it shows, it goes beyond the traditional concept of 'server' and provides a variety of tools that make it a comprehensive solution for building and operating efficient and reliable networked systems for machine communication, data transfer and recording."