The new range of IPC's and Monitors have high definition (16.9) TFT LCD screens for even better resolution.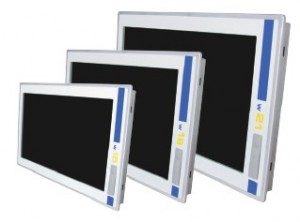 Sizes are:
10.1″ resolution – 1024×600
15.6″ resolution – 1366×768
18.5″ resolution – 1366×768
21.5″ resolution – 1920×1080
IPC's can be fitted with either ATOM or the I3-5-7 series processors.
All IPC solutions come with 4Gbyte RAM, 320Gbyte HDD and Windows 7 Professional as standard.
For prices please contact paul.hurst@products4automation.com OR visit our website for more information on Hardware Solutions.