Growing quality grape varieties isn't the only clincher to gain a foothold in the wine market. Advanced automation and process control solutions help in meeting consumer demands – while maximising plant productivity. One of Italy's leading winemakers invested in Progea's Movicon SCADA to manage its production lines more efficiently.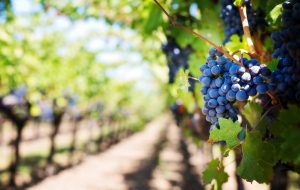 Paul Hurst of Products4Automation (P4A), the UK representative for Movicon says the installation has been so successful that the technology is being adopted by beverage producers in the UK.
Located in Emilia Romagna, one of the most fertile areas in Italy for winemaking, the Cantine Riunite & Civ Cooperative produces and distributes its variety of Lambrusco and other sparkling wines worldwide with a registered designation of origin. The winery has been constantly building its business since 1950 and has become the most profitable wine producer in the country, with over 4,300 hectares under vine and 130 million of bottles sold worldwide annually. A key ingredient in this recipe for success was the adoption of state-of-the-art technologies to improve its production lines and the quality of its drinks.
More precisely, to maintain its three bottling lines running seamlessly, Cantine Riunite & Civ needed a high level of automation and supervision. As a result, an essential technological advance consisted in developing a supervisory control and data acquisition (SCADA) system to manage and control the processes and the equipment rooms.
After some research, Gianluca Torelli, Automation Specialist at Cantine Riunite, chose Progea's Movicon SCADA software: "When I tried Movicon, I found it intuitive and easy to use. Functions like the Trends, Charts and Schedulers significantly speeded up my work". These features are provided by captivating graphics, intelligent Editors and integrated auto-configurators. In addition, insights on the machine and process performance are offered via the widely used Microsoft Windows OS.
According to Paul Hurst, Movicon is also highly flexible, "The combination of it's ease of use, with its flexibility, providing a modular and fully scalable solution makes it a really attractive solution for SME drinks manufacturers and bottling operations in particular. Investment doesn't need to be huge and it allows users to customise the system, implement it in stages and benefit from a SCADA that can adapt to a growing business.
The platform for Cantine Riunite & Civ winery was designed to monitor and supervise two key aspects: production and maintenance. Therefore, the system was built by connecting one Movicon Server to two Clients, focused on plant productivity and equipment function respectively. In addition, a Web Client provides easy access data on both activities.
The SCADA system promotes efficient production by providing real-time and historical information on the different bottling stages and on the machinery on the line. More precisely, each function is described in a specific, detailed page. For example, the section dedicated to filling shows the number of bottles that have been filled, the ones remaining, the broken or damaged ones, as well as the speed of the machine. The screen information provided concerns both real-time and historical data on all batches. In addition, relevant process parameters, such as temperatures and machine throughput time, can be modified in order to improve the efficiency and the quality of the end product.
The maintenance supervisory solution controls the different plant systems, including internal and external cooling, central water supply, heating, purification, ventilation as well as lighting in the wine cellar. The Client provides comprehensive diagnostics combined with alarm and message management. In addition, dedicated pages that combine 'Real-time', 'Trend' and 'Historical Trend' show relevant data and analytics on alarm occurrences, acknowledgements and resets. In this way it is possible to minimise downtime as well as determine probable causes of equipment malfunctioning. Also, it is possible to visualise periods of equipment inactivity, calculate averages and manage any required maintenance.
As a result, Movicon allows the plant operators at Cantine Riunite & Civ to continuously control the process parameters and the correct functioning of the machines, as well as intervene to improve the efficiency or perform maintenance activities minimising downtime. Furthermore, the Historian allows users to manage and insert comments in audits for tracking changes, as well as to request duplicate authentication to validate modifications independently on the client station.
Since the initial install, Cantine Riunite & Civ has decided to strengthen the relationship with Progea by installing the Pro.Energy module to monitor, analyse and optimise energy efficiency across the bottling plant. In this way, the wines of future years will have a lower carbon footprint and be more sustainable.